2020 has been a bringer of the unexpected.  While the country, businesses and the economy are still blinking at what has just happened, it certainly serves as a very valuable lesson to prepare for the unexpected as well as the expected.
While Covid was not expected, the UK's withdrawal from the EU is, and the impact on business, the economy and finance has long been a point of discussion.  Whatever side of the Brexit fence you're on, most can agree on the value of forward financial planning for businesses and the vital role investment can play when it comes to survival and growth when faced with the expected…or the unexpected.
Dealing with the expected
The referendum was four years ago, impacted sectors have been expecting change and will have made the necessary capital investment. The farming sector, in particular, has now been given four years' notice of upcoming change with the Secretary of State for DEFRA confirming that farmers in England will have their direct subsidies cut at least 50% by 2024 under post-Brexit reforms to agricultural policy.
Dealing with the unexpected
Undeniably, coronavirus has been an accelerant for many things. While the high street was already suffering, Covid has very sadly brought about the demise of many retail businesses.  'Black Friday' came and went with on-line deals to stimulate spending and many traditional retailers have had to adapt and embrace on-line merchandising with all the logistics and additional cost that entails.
While it's not possible to plan for every eventuality, preparing your business for the unexpected as well as the expected is good business practice. When assessing how to mitigate any risks, having access to working capital is often a key component and having access to investment to diversify can be a game changer.
If you're looking to invest in your business, so it's fit for purpose to face the expected as well as the unexpected, talk to us on 0330 433 1580.
***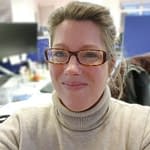 By Veryan Skinner, Head of Brand, Marketing & Communications.
This blog was published in our #FOLKUS newsletter. Subscribe to get future issues delivered into your inbox: www.folk2folk.com/folkus