FOLK2FOLK has just completed its largest loan to date this year – a £7.5m loan to be drawn down in two tranches.  The loan was required by a 400 acre Scottish estate seeking funds to refinance an existing loan and to fund infrastructure costs for 66 individual self-build plots prior to sale.
FOLK2FOLK is seeing continued strong investor appetite and the first tranche of £6.75m has been funded by 172 investors, a combination of our loyal repeat investors and also some investing via FOLK2FOLK for the first time. Of the initial tranche, £1.3m is funded by Innovative Finance ISA investment.
A key factor for investors was how FOLK2FOLK structured the deal to guarantee the first 18 months' of interest.  The spread of sectors covered by the loan, reducing reliance on any one sector, was another aspect giving FOLK2FOLK investors confidence in the current economic climate.
The success of the deal lies in FOLK2FOLK's ability to view each deal as unique and understand the distinct intricacies that each present.  In addition, we know that hard work, teamwork and positive attitudes are essential when it comes to collaborating with Brokers to help British SMEs gain the finance they need and to keep the economy moving.
The Head of Specialist Lending at Enness Global Mortgages praised the FOLK team for all their hard work and "always making dealing with them an absolute pleasure".
We're delighted to help brokers and businesses with similar funding needs, and we have investors keen to fund projects. Talk to us to discuss your needs.
SUMMARY OF THE DEAL
Loan amount:
£7,500,000 to be drawn down in two tranches
Location:
Scotland
Broker:
Funding requirement:
Loan to refinance an existing loan with another lender and to fund infrastructure costs for 66 individual self-build plots prior to sale.
The Solution:
A £7.5m facility for a period of 3 years against the estate value of over £18m.
Security:
A 400 acre Estate which operates as a country club, hotel and award winning Golf Course and includes:
Listed house comprising 11 suites trading as wedding/hotel establishment
Castle dated 1120 with associated grounds
19-hole golf-course, pro shop, member/non-member facilities, the Glass House restaurant, stable block, adjoining cottages, engine shed.
Parkland categorised as a 'design landscape of historic and architectural importance'
Two development sites with outline planning consent for 66 residential units
Farmhouse with 10 acres
Interest rate:
6.5% p.a.
LTV:
Max 60% Open Market Value
Term:
4 years
***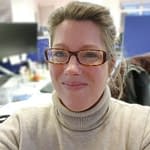 By Veryan Skinner, Head of Brand, Marketing & Communications.
This blog was published in our #FOLKUS newsletter. Subscribe to get future issues delivered into your inbox: www.folk2folk.com/folkus