FOLK2FOLK's secondary market, MarketPlace, has seen a significant increase in buying activity in recent months, with June peaking as a record month so far this year.
FOLK2FOLK's MarketPlace enables its investors to offer loan investments for sale at par to other FOLK2FOLK investors.
At the start of lockdown, we saw some increase in the number of investors wanting to exit their investments but this very quickly dropped as FOLK2FOLK loan performance remained steady. May and June have seen hardly any new listings of loan investments for sale, but a sharp increase in the number of investments being bought.
In June, £805,000 of liquidity was created for FOLK2FOLK investors due to others snapping up their loan investments offered for sale.
While peer to peer loans are illiquid products, this movement within our secondary market provides FOLK2FOLK lenders with an element of liquidity for their investments.
You can view loan investments for sale via MarketPlace here.
Capital at risk. No FSCS. Investors wishing to exit their loan investment prior to it reaching full term may offer all or part of it for sale to other FOLK2FOLK Lenders via our secondary market however there is no guarantee of a sale.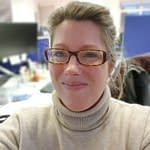 By Veryan Skinner, Head of Brand, Marketing & Communications.
This blog was published in our #FOLKUS newsletter. Subscribe to get future issues delivered into your inbox: www.folk2folk.com/folkus