Britain is abuzz with property projects and confidence in property has enjoyed an upward curve. Anecdotally, we hear estate agents are awash with enquiries. Fuelled by stamp duty cuts, pent up demand, a surge in staycations and lockdown-induced desire for more space and beautiful outdoors, it would appear there's no end in sight when it comes to demand for British land and property.
Banks, however, still appear cautious to lend and FOLK2FOLK has seen the resulting increase in demand for funding property projects. Enquiry levels are now higher than this time last year and we're beginning to see some trends emerge.
5 interesting trends we're seeing:
Farmers are continuing to convert outbuildings into holiday accommodation or retail.
Instead of just applying for planning and selling lands as plots, landowners are now choosing to proceed with their own build schedule.
More local developers are undertaking projects across the county and not just focusing on coastal areas.
Developments which incorporate an element of affordable housing are continuing, providing much needed provision for local people.
Not surprisingly, we're seeing an increase in requests to fund the purchase of buy-to-let properties.
FOLK2FOLK is here to help fund British property projects. So if you're seeking finance, whether you're a first time renovator or seasoned developer with more complex needs, enquire today we can probably help.
***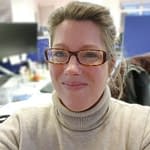 By Veryan Skinner, Head of Brand, Marketing & Communications.
This blog was published in our #FOLKUS newsletter. Subscribe to get future issues delivered into your inbox: www.folk2folk.com/folkus