Recently our MD, Roy, spoke with Sarah Pugh Founder of Renovate Me a website that aims to provide informative content and make it easy to find projects, products and services for those interested in building or renovating property. Via video-conference, Sarah asked Roy all about how FOLK2FOLK can help you fund your building or renovation project.
View the interview by clicking on the image below or here: Renovate Me interview with Roy Warren of FOLK2FOLK.
Find out more about funding for renovations through to property developments here.
***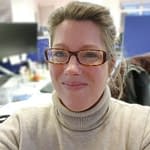 By Veryan Skinner, Head of Brand, Marketing & Communications.
This blog was published in our #FOLKUS newsletter. Subscribe to get future issues delivered into your inbox: www.folk2folk.com/folkus