The past 12 plus months have been tough on us all, but for business owners they also presented colossal challenges. As businesses start to reopen in the latest easing of lockdown, we look at six key areas for business owners who are rethinking their business with a renewed focus on resilience and competitiveness.
For many businesses, the outbreak of the virus and subsequent lock down measures resulted in a reduction, if not a total halt, of customer spending; disruption to supply chains; reduced availability of goods/materials; and retrenchment of staff.  Coupled with this, the significant force of the pandemic pushed through widespread change at a scale and rate not previously seen, but suddenly deemed essential for business survival.  As a result, many business owners have had to radically rethink how their business operates as well as rapidly embrace technology investment, sooner than perhaps otherwise planned.
Now, with the vaccine rollout underway, the staggered easing of lockdown, and an acceptance that the world is unlikely to ever return to how it was, there is a realisation that the change is here to stay and that the pandemic will have a lasting effect on the way a business, and its employees, function.
If you are a business owner rethinking your business, to ensure it is fit-for-purpose and robust to face the new environmental and social realities, here are six key areas you may like to consider:
A rethink of your business' reason for being


The external operating environment has dramatically changed; is your business still relevant? Does the reason it started and what it stands for still ring true? Is there still demand for your product/service or has the market shifted requiring you to now adjust or diversify? Taking stock of the external environment, your competition, and where your business 'sits' is always a worthwhile exercise, perhaps now more than ever. We recently did this ourselves, you can read about it here.

Who, how and where your employees work


The pandemic resulted in a paradigm shift in attitudes towards remote working. In lightning speed it moved from being the exception to the norm and virtual working became a necessity for many businesses.  What in the past may have appeared to be insurmountable obstacles to remote working, were forcefully blown away by the gale of the pandemic leaving business owners now in a position to choose what the future of working looks like based on how their people work best.  Across all sectors and up and down the country, difficult decisions have been made by business owners regarding which jobs are essential and which are not, and for some that may not yet be over as businesses continue to adjust.

How to rebuild your revenue


Industries such as events, restaurants, sports, the arts and entertainment have been forced to reconsider their revenue profile and how to be profitable in the new environment.  For these and for many other sectors, it will be prudent to have a renewed understanding of what customers will now value post-pandemic, and align the business, products and customer experiences accordingly.

How to adapt your operations


You may already have had to make wholesale change to your day-to-day operations because of social distancing and hygiene rules.  It is also likely your supply chains have been impacted, and perhaps continue to be so, leading you to re-look at your ecosystem and consider new collaborations. It's fair to say, that having a positive attitude towards change, maintaining business agility and embedding resilience will all be key factors for future operational success.

Accelerate your move to digital solutions


It's been plain for all to see that the pandemic accelerated the shift to digital. Businesses were quick to embrace the digital opportunity with some exceeding themselves during lockdown in terms of their online engagement and outreach to shore up, grow and nurture their customer base; and in the process created deeper relationships and greater online support than they had ever enjoyed before. Maintaining that level of engagement and sense of urgency will stand businesses in good stead; but it's not too late for any business currently feeling left behind.

How are you going to grow


As businesses emerge from survival mode many will be looking to secure their long-term future which may require investment. If you're thinking along these lines, we'd be happy to chat to you about your plans. We don't offer financial advice but we do specialise in helping business owners from all sectors grow, develop or diversify by providing the funding required.
***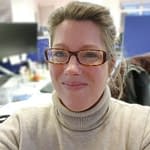 By Veryan Skinner, Head of Brand, Marketing & Communications.
This blog is published via our #FOLKUS newsletter. Subscribe to get future issues delivered into your inbox: www.folk2folk.com/folkus