Running a business is never easy (even more so right now), but for those looking to diversify, the excitement and trepidation can loom even larger especially if that diversification is necessary for business survival.
Over the past decade, we've seen a trend for rural and farming businesses seeking to compensate for losses and create new and alternative revenue streams by expanding and diversifying into new industries.  This entrepreneurial spirit shown by British farmers and landowners has proven that new opportunities and ideas can be turned into profitable and sustainable businesses. And now we're seeing an increase of this trend across other sectors, as businesses innovate and get creative about sustaining their future in the wake of the Covid-10 pandemic.
It's fair to say that most, if not all, businesses have felt pain in varying degrees as a result of the pandemic. In the current environment, SMEs and local businesses are not alone in being vulnerable to political and economic factors, a quick skim of the daily headlines reveals the damaging impact on larger businesses and corporations.  Arguably, businesses operating within leisure, tourism and hospitality have been hardest hit. And the cost of re-opening and remaining open in the new operating environment, complete with social distancing rules and new hygiene regulations, continues to take its toll.
It's not surprising then, that during lockdown and beyond, businesses across all sectors are considering how to pivot – what new or different services or products can they offer – in order to remain sustainable.   Many business owners face tough decisions and so the scale of business change may range from mild to dramatic.
We believe diversification is something to be celebrated and supported
Diversification can work as a growth or survival strategy for businesses and it may well be the secret to our country's post-pandemic recovery and post-Brexit success. But then here's the rub; obtaining the finance to fund new directions or new ventures is for many a point of real stress – especially when a degree of certainty and speed is required as is often the case in 'make or break' scenarios.
Sadly, as business appetite for diversification has grown, traditional finance provider appetite to support it has diminished – especially now. Smaller rural, local and entrepreneurial businesses are finding themselves increasingly unattractive to those institutions, as the willingness to lend to certain sectors and new ventures has fallen away.
We like to say 'yes'
Marketplace lenders like FOLK2FOLK exist to help and enable those small business owners by supporting their new business ventures. We like to say 'yes' to business owners looking to diversify. Over the past seven years we've helped fund a variety of diversification projects from alternative accommodations businesses in camping and glamping to investing in leisure and tourism facilities such as golf courses and holiday lets, as well as food and drink production, energy projects, wedding venues, event companies and alternative livestock and equestrian centres.
At FOLK2FOLK we enable local people to invest directly into local businesses via our secured local lending model. Our community of local Lenders is helping our country's recovery by backing great British businesses in their next phase of growth. Together we're enabling the free flow of capital needed to help strengthen and improve local economies, create jobs and opportunities as we work towards our vision of ensuring the countryside is a thriving place to live and work.
Perhaps we can help
We love the excitement of seeing what new ventures and ideas from potential borrowers land on our desks each morning and if you're thinking of diversifying your business, don't hesitate to pick up the phone to chat to us about how FOLK2FOLK could help your project progress.
***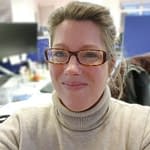 By Veryan Skinner, Head of Brand, Marketing & Communications.
This blog was published in our #FOLKUS newsletter. Subscribe to get future issues delivered into your inbox: www.folk2folk.com/folkus