With scare reports in newspapers about peer to peer lenders going into administration; shedding their retail investors; closing their secondary markets; pausing lending activity or in some instances even introducing new fees for investors – it would be easy to understand anyone having second thoughts about investing via a marketplace lender.
However, savvy investors will not be deterred by such gloomy headlines; they understand these reports are not reflective of all the marketplace lenders out there.
At FOLK2FOLK we've done none of that; quite the opposite. In recent months we've:
We advocate the importance of always understanding the risks, as well as the rewards, of investing in peer to peer loans.  But if you'd like to know the truth behind the headlines, we're always happy to chat, so please feel free to give us a call!
***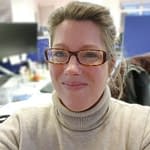 By Veryan Skinner, Head of Brand, Marketing & Communications.
This blog was published in our #FOLKUS newsletter. Subscribe to get future issues delivered into your inbox: www.folk2folk.com/folkus