How our holiday choices have the power to positively impact our local economies
Now the school holidays have arrived, and the crazy season begins, we should perhaps take stock and think about how our holiday choices can impact on our local economies.
Many choose to fly away to foreign climes while some of us prefer to take our holidays here in the UK, avoiding the long delays at our airports, the stress of leaving home (who is taking care of the dog/garden/chickens/cat…the list can be endless) and when the weather is as beautiful as it has been recently, you have to ask yourself…why would you want to leave the UK with all the delights we have on offer…beautiful countryside, gorgeous little market towns, delicious food and drink…we have it all right here!
So, if we decide to stay, think about how you spend your money; if you have a bit more time on your hands, why not try the local farmers markets or local farm shops?
Many of our farmers are diversifying into tourism and producing food and drink to sell at the farm gate or farmers markets. You can find delicious locally produced cheeses, ciders, meats, fruit and veg, but have you ever stopped to think about the impact you can make by supporting them?
Every pound you spend in a farm shop, at a farmers markets, staying in a farm B&B or holiday let, supporting our local artisan food and drink companies, can make such a difference in keeping our rural economy alive. By staying in that B&B or holiday let, you are keeping people employed, the person who helps to clean, the accountant who does the books…it creates employment and keeps people in our villages. It can be the difference between that local school staying open or shutting; and, as our banks and post offices desert our high streets, the more we can do to keep our businesses thriving the better!
So, this summer, try something different: holiday in the UK, spend your money locally and keep our UK economy buoyant – YOU really can make all the difference!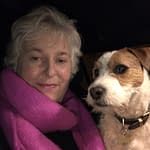 by Claire Thayers, FOLK2FOLK Corporate & Community Engagement Manager