FOLK2FOLK has so far this year created in excess of £2.9m in liquidity for its investors via its secondary market.
Throughout the pandemic, FOLK2FOLK remained open for SMEs and retail investors. Accredited for approval by the British Business Bank under CBILS, the platform has been engaging with Institutional investors as it seeks to broaden its funding base but has not waivered in its commitment to retail investors.
While some platforms froze trading via their secondary market during the pandemic, FOLK2FOLK continued to see healthy new investment and reinvestment levels as well as high levels of liquidity via its secondary market. Timeframes to sell loan investments via FOLK2FOLK's secondary market vary from several hours to several months, depending upon the loan.
Roy Warren, FOLK2FOLK Managing Director said: "Demand for FOLK2FOLK loan investments remains high and is driving the movement we see within our secondary market.  This is of great benefit to our investors and is driven by our cautious approach to risk, great track record and attractive interest rates. A contributing factor may also be the friendly, human nature of FOLK which sees us demonstrate understanding to borrowers and investors alike."
FOLK2FOLK completed their largest loan of 2020 this month. The £7.5m loan was funded entirely by retail investors, further evidencing high levels of investor confidence in the platform.
Since 2013, FOLK2FOLK has facilitated the lending of more than £385m in secured loans to hundreds of small businesses.  Business loans start at £50,000, range from six months to five years, and are secured against land or property.
Your capital is at risk. No FSCS.
***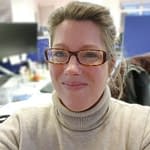 By Veryan Skinner, Head of Brand, Marketing & Communications.
This news was published in our #FOLKUS newsletter. Subscribe to get future issues delivered into your inbox: www.folk2folk.com/folkus