Odd though it sounds, for many farming businesses the year starts now.  The success of the 2021/2022 financial year is shaped by the weather and the work achieved in the next sixteen weeks.
The harvest of combinable crops, subject to a decent dry spell of weather, has become quite slick, the modern combine harvester has a high output and a lot of straw is chopped by the same machine.  In cases where livestock need straw a modern big baler soon clears a field, unlike the days when we made small bales, stacked them in the field, then loaded onto trailers only to unload back at the yard – mostly by manual labour!
Clearing fields quickly gives more time to prepare for the next crop.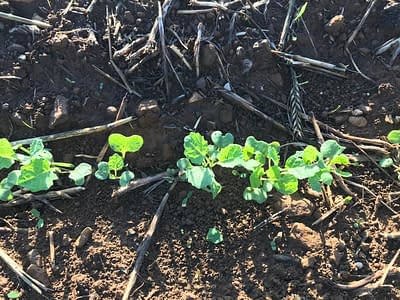 Perhaps some fields that got water-logged last year need sub-soiling, creating a stale seedbed can help with black grass control or lime is needed to address the pH.  Timeliness is essential for drilling (sowing).  With oilseed rape, because it is drilled early, we need a shower of rain or two help germination.
Autumn is a very busy time for sheep farmers. 
The breeding cycle for ewes is triggered by day-length.  Gestation is 21 weeks so Christmas lambers for the pedigree trade and Easter lamb production are already being mated.  For spring lambing, now is the time to get ewes in the correct body condition for mating and ensure adequate grass to encourage as many eggs to survive as possible.  Lambs born per ewe is an important efficiency factor.
Dairy cow nutrition has become a science.
In the days when we made small bales we also used to grow some kale for the milkers Cows trudged through the wet ground to eat wet kale which was often called ' wind and water' and we wondered why milk yield dropped.  Today, buffer feeding has already started as the nutritional value of grazing swards falls.  Correct feeding now maintains the lactation curve and cows keep sufficient condition to get back in-calf to create the next lactation and very importantly cows are much more contented.
The year really does start now!
By Ian Bell, Head of Farming & Rural Engagement
For more blogs like this, sign up for #FOLKUS our monthly newsletter here.